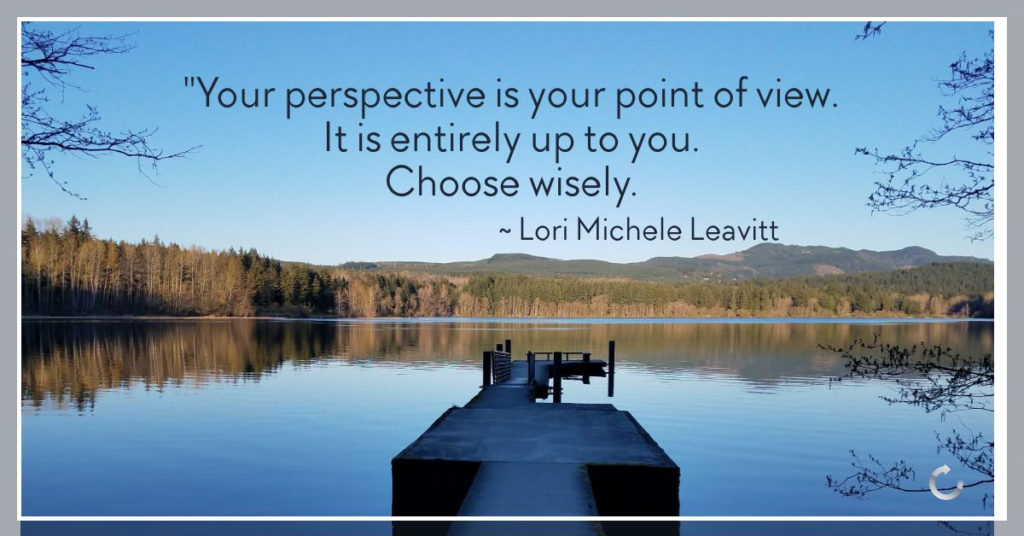 How are you looking at your life, leadership and business – and all that is in your world?
There is the world and there is the world as you perceive it, and the perspective – your point of view – you associate with it. You are not in control of the world. You are in control of your perspective, which creates your world. And so, you are in control of your world.
Your world encompasses you and everyone in your circle. Further, as a leader, your circle creates many circles with many people touched by the ripple resulting from your actions and words.
How you show up, and what you say and do, are driven by your perspective. You create a context, at work and in every place you lead …
Leaders, you can't change a person but you can change the context you create at work and in every place you lead.
… You can choose to change your perspective.
First, pause and be aware of what triggers the perspective you have and test looking at this another way – whatever way best serves you and others. (My time for pausing, as you can see in the header of this article, is a long walk around a beautiful lake. I'm lucky — Even during this stay-at-home time I can walk with an easy social distancing. The picture was taken with my cell phone on a walk just a week ago.)
Perspective is a choice.
The meaning you attach to any situation, statement, event, moment… is entirely your own construction. Own it!
Be aware of how your perspective – your point of view and how you communicate it – affects you, and others. It is entirely up to you. Choose wisely.