Posts Tagged 'employee engagement'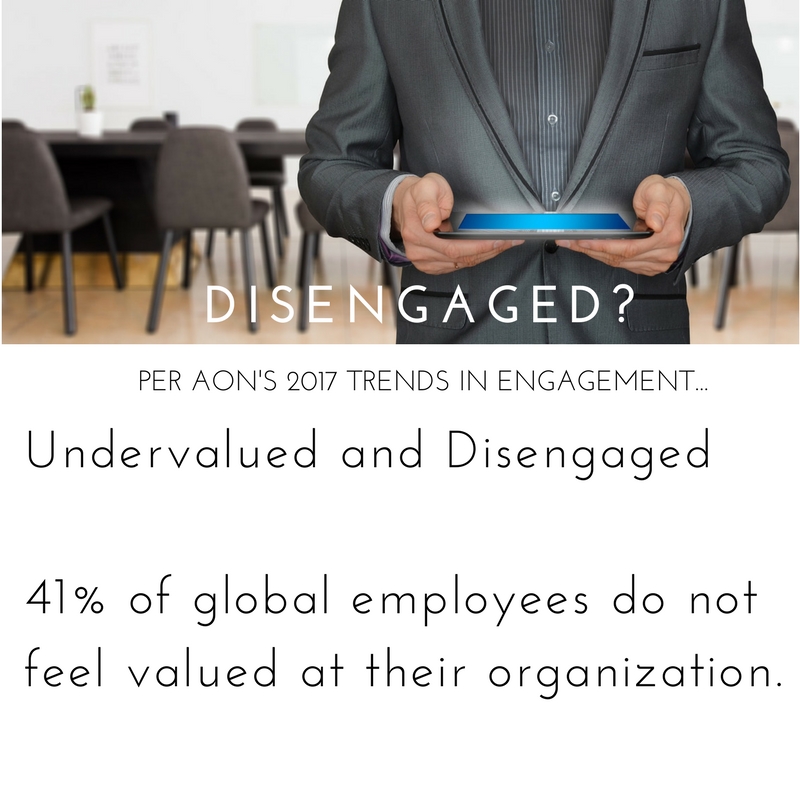 Those of you who know me or are getting to know me… understand that I am all about business vibrancy. In my terms, that translates to a nimble organization, continuously building its business value, and a great place to work. An organization with these traits has what I call "Aligned Momentum," which I show in the visual above this post and write about in my book (you can find an excerpt here).
For over 20 years the average results from employee engagement surveys have shown a rate of disengagement at over 30%. Aon's recent 2017 Trends in Global Employee Engagement reports that 41% of employees are disengaged and feel undervalued.
What this reflects, at least in part, is a lack of empowering employees to initiate change – a critical step in a Pivot toward Aligned Momentum.
Here's the first step to connecting people to and into your performance management system: Asking and engaging.
It seems so simple, yet without a system to help us (leaders) do so, our best laid plans and intentions get pushed aside. And when we make poor decisions, not connecting all the dots is usually why.
To take this step I have good news for you: you do not have to add to the "to dos" for your financial or technical teams to start on this improvement process. And you do not have to be an analyst. You do need to be willing to think through data to get a feel for the cause and effect between what is communicated and what gets done. Think of it as removing the "so?" to get to "oh! Got it."